So for the past few weeks I have woken up with dry, itchy eyes and a sore throat.
Nope, not sick. Mother Nature just hates me. Also, these stick demons are all over Oklahoma.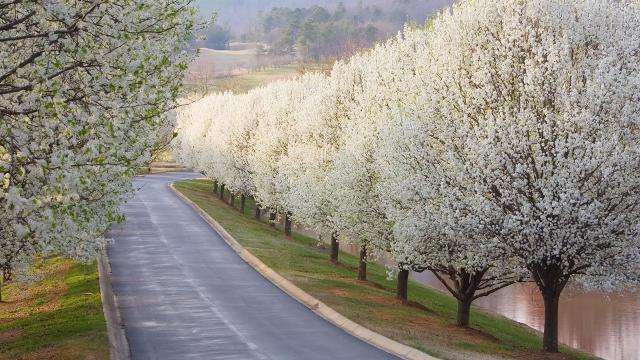 Bradford Pear Trees aka Stick Demons
It's okay because after allergy-tornado season, it will be Summer here in Oklahoma and then we can bake cookies in our car windows while mosquitos eat us alive. Sometimes I think about moving. Okay, almost every day. But mainly because of the ALLERGIES that attack my family. I know there is medicine for it, and my son does have a prescription. I try to soothe it with over-the-counter medicine for myself, but some days it just does nothing. I guess as a mom we put ourselves last. Maybe someday I will be brave enough to visit a local allergy clinic. For now, I'll just angrily write about it here.